The next days until Sunday the 24th of August we spent at Daniels Grandparents house in Altunizade/Istanbul. We took it easy since it was very hot and humid. We had a lot of the very good Turkish cuisine. We are pretty much eating all the time. I have no idea how Turkish people stay skinny. The eating sessions were interrupted by visits to the local (air conditioned) shopping mall to use their free wifi and organize the next big step of our journey, the shipment to Sudan.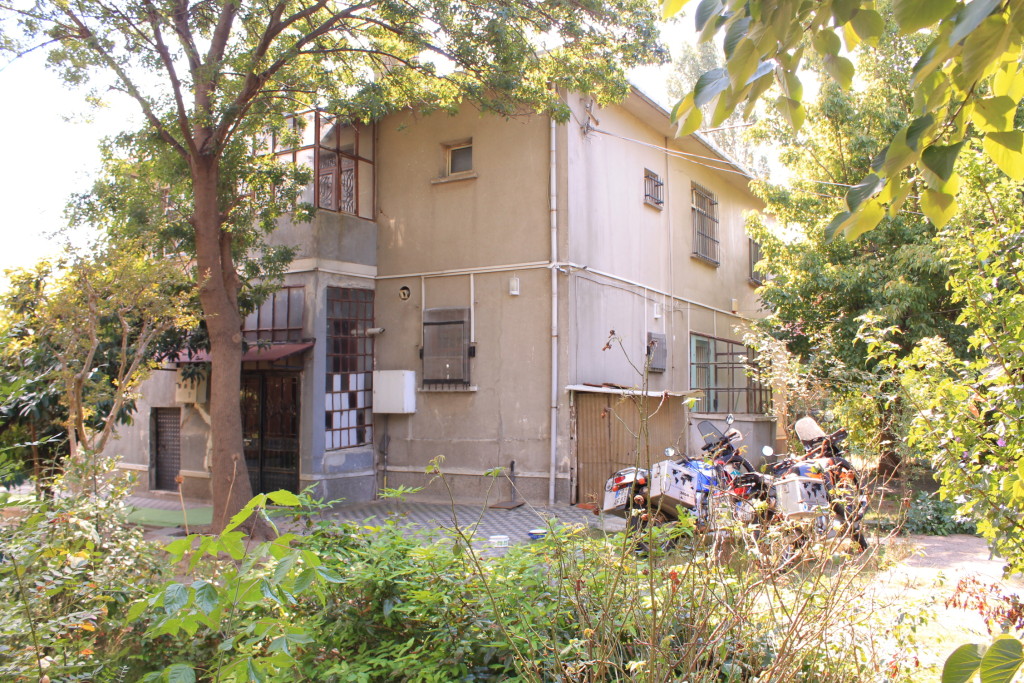 We got some beer at the swiss supermarket Migros, one of the few places selling alcohol here, which is quite funny since alcohol is pretty much the only thing they don't sell at Migros in Switzerland.
We used the time at the house to do some maintenance work on the bikes. Daniels clutch was acting up on the way in which was most likely do to overheating in the heavy traffic and my speedometer decided to stop working since Greece. It's not a big deal. I can drive without it, since my GPS is showing me the speed as well and no one seems to care about the speed limits here anyway. A bit more annoying is the lack of the trip distance which I use to guess the fuel level of my bike. Unfortunately, the all mighty Honda engineers did not consider a fuel indicator or reserve light as significant for the Africa Twin. A short operation in the garden delivered a broken speedometer gear in the front wheel as source of the malfunction. I ordered a replacement in Germany and have it shipped to Sudan (thanks Vanessa!).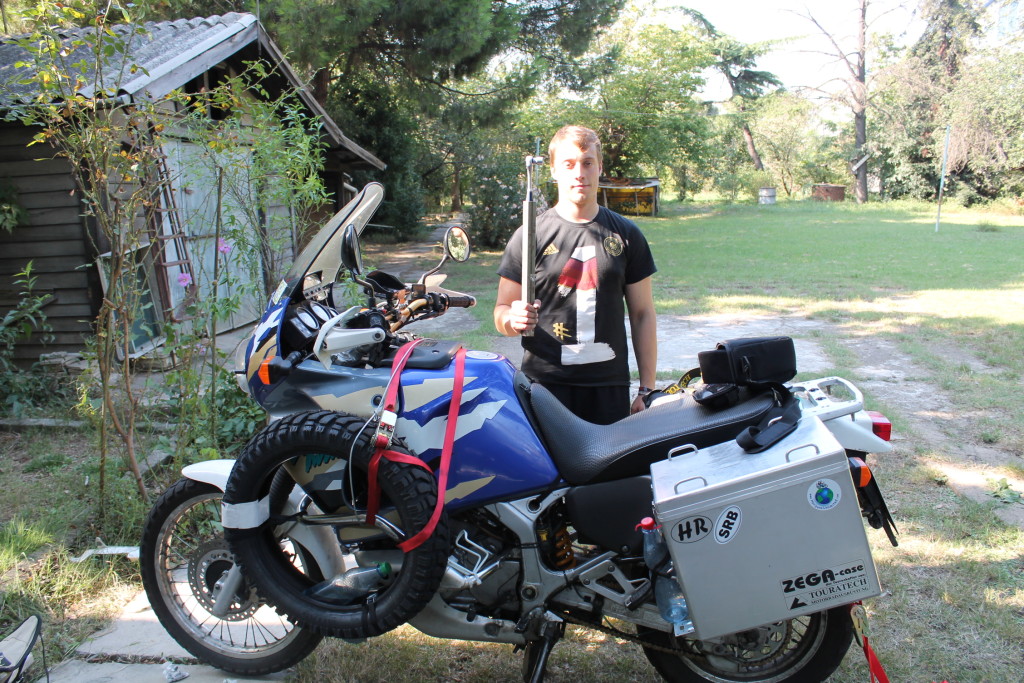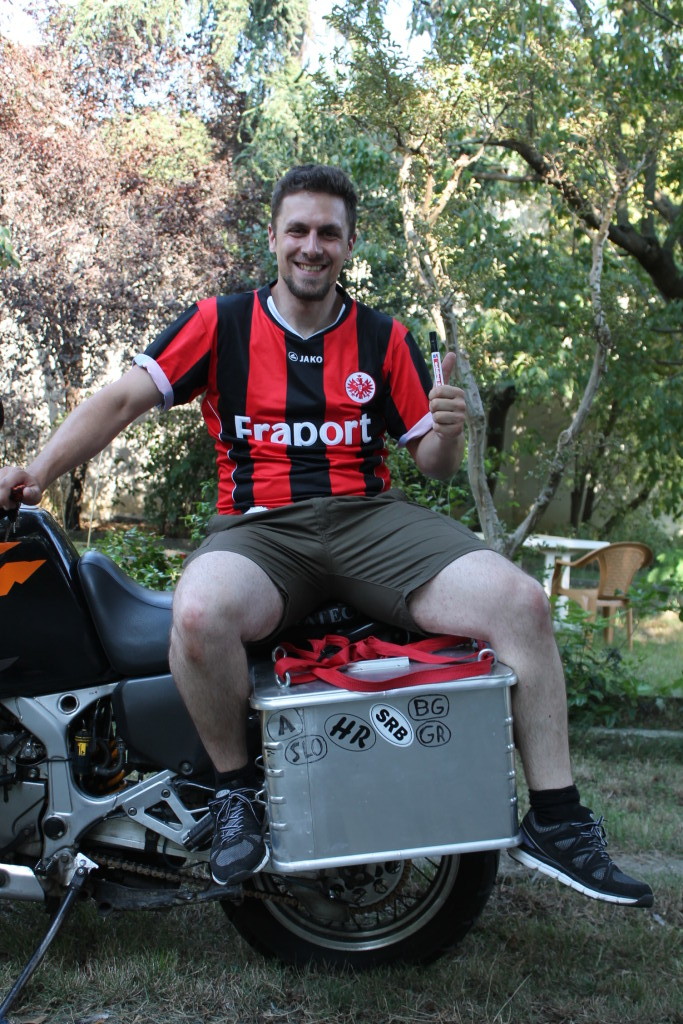 Over the group Turkish Riders Support (http://turkeyridersupport.wordpress.com/), a very helpful initiative by motorbike enthusiasts here, we established contact to a workshop near our location to get our off road tires mounted and Daniels exhaust pipe welded. The workshop named Motorcat located in Kateköy, right behind the Fenebace stadium, is run by Yilmaz Aydemir, who won the Turkish motorbike championship in the 1000cc class on his Suzuki GSXR in 2009. They were extremely nice and helpful and got everything done well while they offered us very nice Turkish breakfast and a constant supply of tee. All day long people dropped in for a chat or small repairs and we had a great time talking to them. If you ever need motorbike support in Istanbul make sure to contact Yilmaz and his guys (N 40°59'09.1'' E 29°02'18.2'' Tel: 0261 5502998).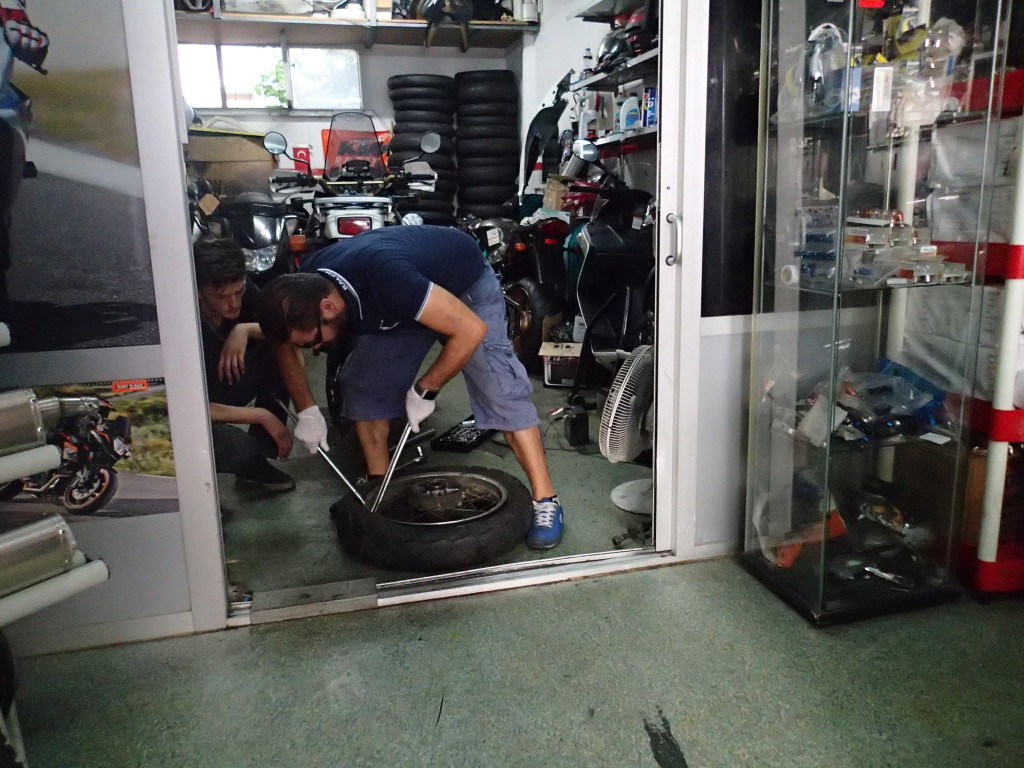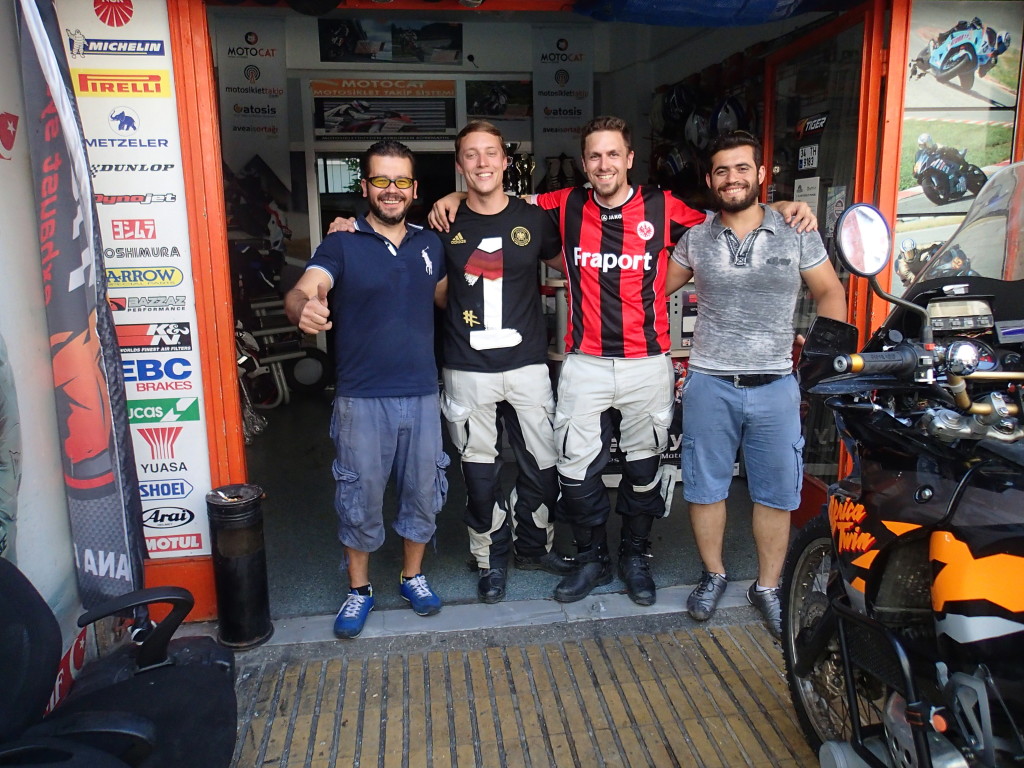 The new tires on the bike look super rad :). Though, they are still a bit slippery on the smooth Istanbul roads which should be o.k. after the first 100 km. Just control the accelerator hand in curves.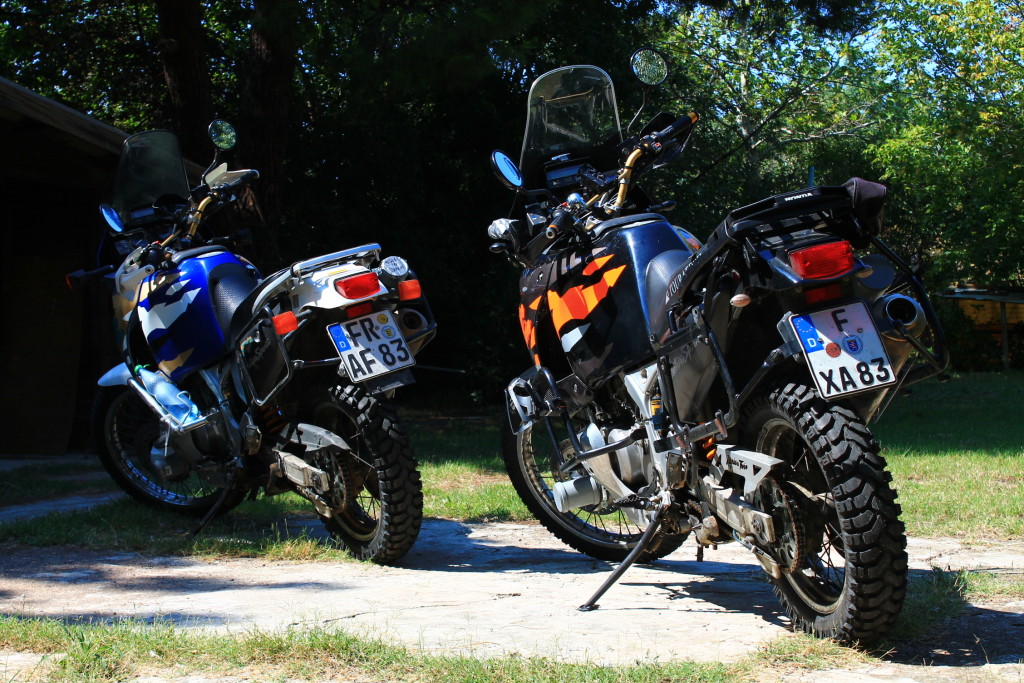 In the evening Daniels aunt Suzy invited us to diner at a magnificent place down at the Bosporus were we enjoyed a delicious dinner (way too much, of course). Thanks Suzy!