While we kept waiting on quotes from different cargo companies, we used the metro bus back to Europe :p to do some of the sights of Istanbul. The following two nights we would stay with Kadir, a very good friend of my brother. Thanks again man, for the great time.
Our first stop was the Galata Tower from where you have a beautiful view over Istanbul.
From here we walked all the way to Sultanahmet to get a good impression of this part of the city. We had a small Kokoreç as a snack on the go ;), a quite fatty and little bit hot but very tasty dish mainly made of lamb colon. We visited the Sultan Ahmet Mosque (the Blue Mosque) and had a look at the Hagia Sophia right next to it. Than we spent some time in the Topkapı Sarayı (palace of the sultans) and walked through the grand bazar (Kapali Çarşı).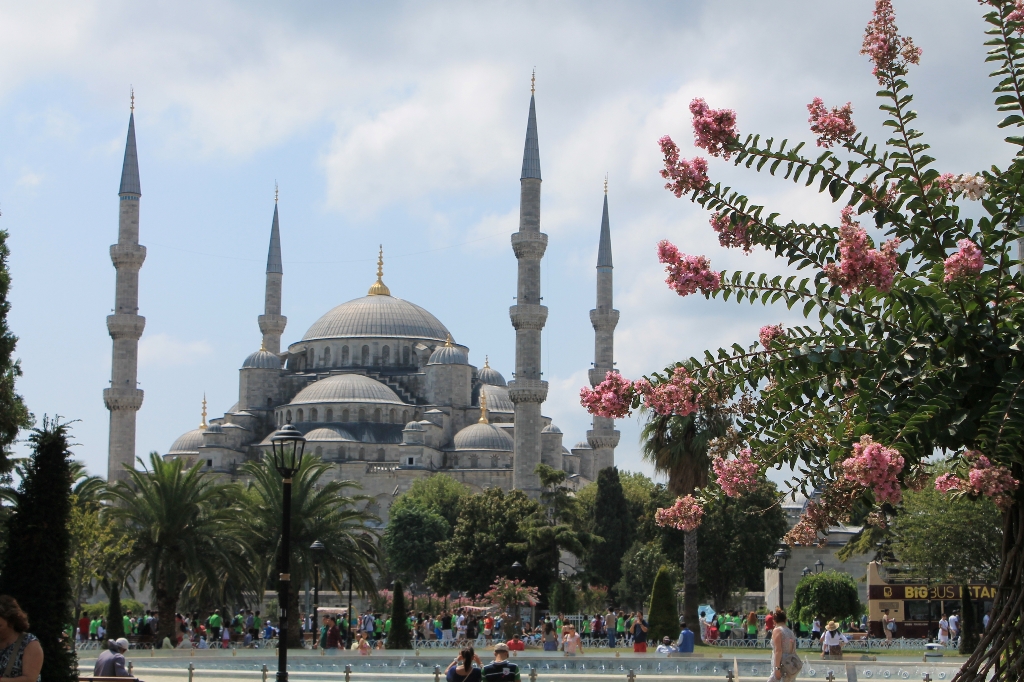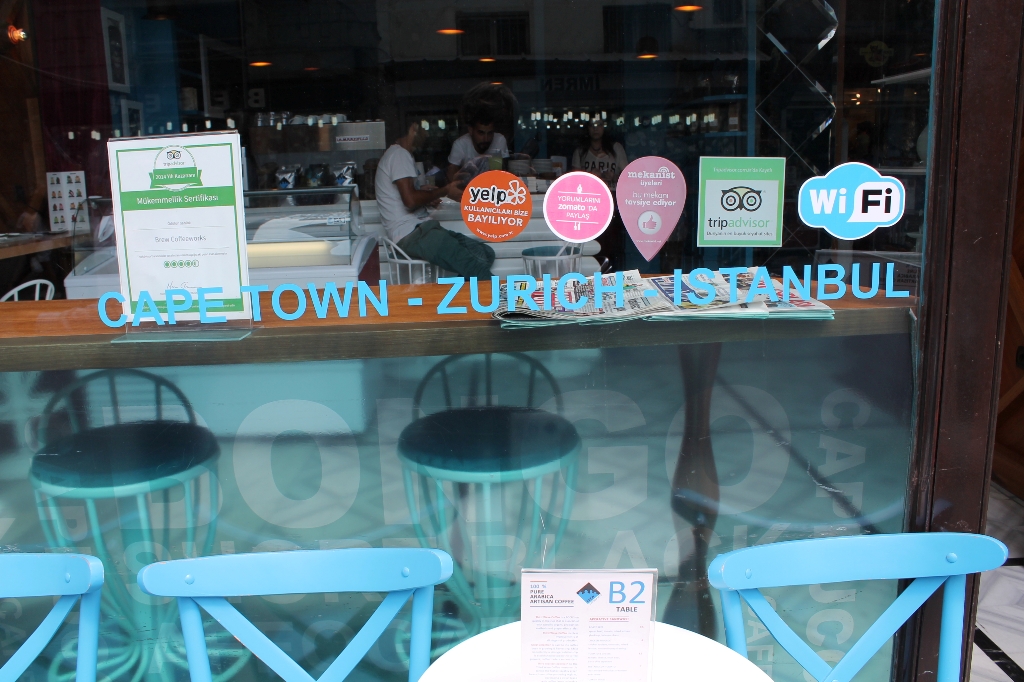 On our way back we stopped for a balik ekmek (fish sandwich) at the Galata Bridge. In the evening we joined Kadir and his friend to watch the turkish super cup, Fenerbahçe vs. Galatasaray. The game was a bit chewy and it took to the penalties to see a goal and a winner (Fenerbahçe), but we had a good time with the guys.

The next morning we took a ferry cross the Bosporus back to Altunizade and used the next days to plan the air freight of the bikes. Information kept coming in drop by drop. Sometimes it was really annoying and a challenge to keep calm… well, at some point we figured out that we had to organize the crates for the bikes ourselves. So we looked for a motorbike importer or retailer nearby and found the Motorium in Maltepe (www.motorium.com/wordpress). The very friendly and helpful shop owner Tolga Büyüköner, who used to ride an Africa Twin in the 90th, couldn't provide us with used boxes but offered us to get them build by Kadir (another one 😉 ) a friend carpenter. With the language support of Ahmet Astepe we could make ourselves understood of what we needed and Kadir will even provide the straps to secure the bikes and deliver the boxes to the airport, which suits us well. Still there are many things to get done for the shipment on Tuesday, fingers crossed it will work out 🙂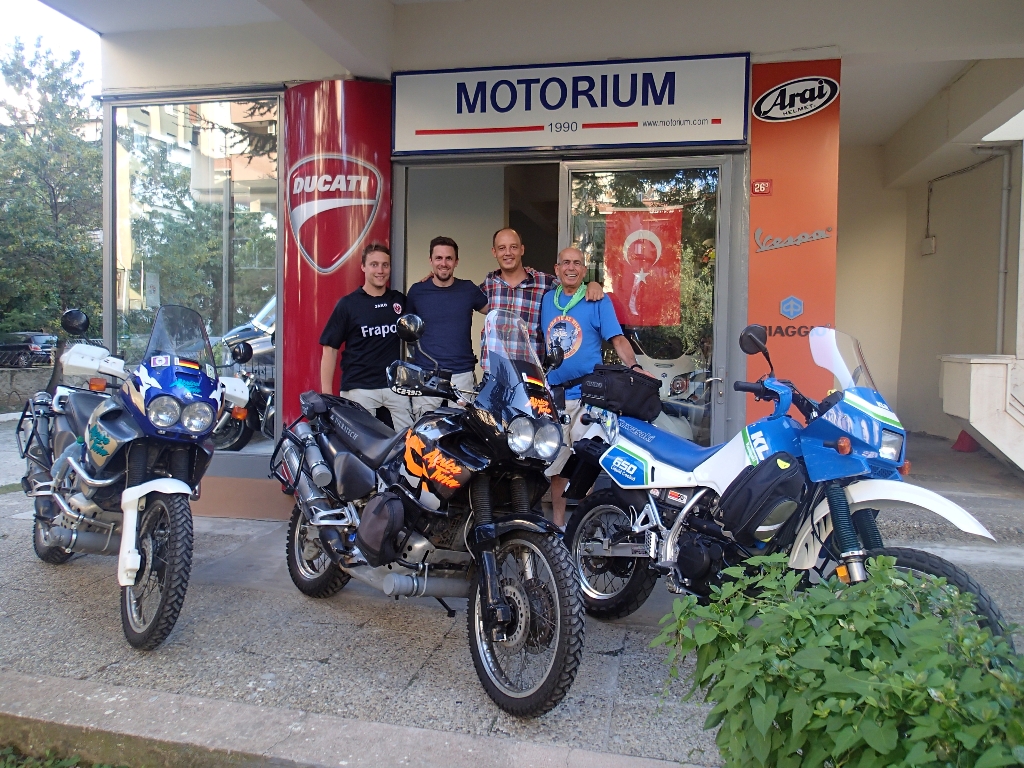 The people in the Motorium are motorbike enthusiasts and were very interested in our trip so we promised to drop by on Saturday to talk a bit more about the things we already experienced and the places we want to go.