Rushing through Europe to Istanbul and letting the adventure start in Africa… jap, that doesn't work!
The first day I tiped my twin while hoping on, because of an uneven underground. Topher's battery stopped working on a slip road and needed a jump start. It was raining the whole day. Again the battery, we already called the ADAC when Topher found a loose screw, which caused all the trouble. Never the less the battery should be replaced because, it probably had taken some damage through the old rectifier. To the nearest motorbike supplier we left our route taking a shortcut into Austria. Arriving at the local Louis store we realized that it's a holiday in Austria… so back to Germany setting the route to Munich and try to find an store there, the next day.
Late in the evening after not much more than 200 km from Freiburg 😛 we settled down in a very nice camping site at Bad Wörishofen.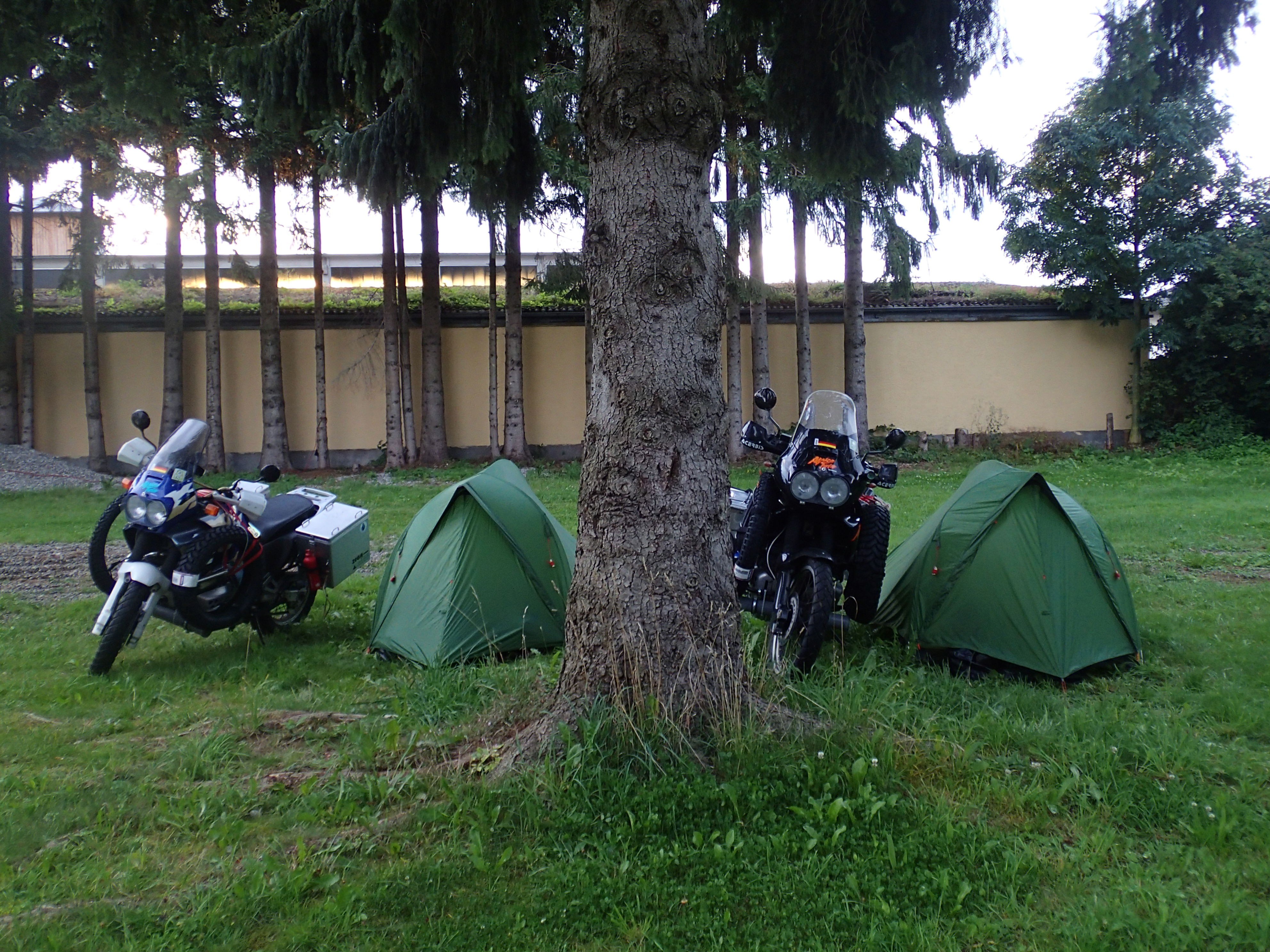 Day two: Strange noises coming out of my exhaust, unfortunately the inner pipe broke… Really, I mean I already drove my bike 5.000 km without any problems…
In Munich we found the store after some detours, Topher replaced the battery and my exhaust problem was apparently not that bad. After stocking up on food we had shashlik for lunch at a road side stand in Munich which happened to be next to a brothel and the "pimp lady" sad next to us. In general the costumers of the food stand looked rather run down…
Off we went to Austria. It started raining in Munich and didn't stop for the next 5 h. Temperature dropped to 8°C on the Austrian highway. No fun! The rain stopped after the Katschberg Tunnel and since we were so cold and we are too rich decided to warm up with a quick visit to Malta.